Commercial Plumbing
What is the difference between a Residential and Commercial Plumber?
Working as a Plumber in someone's home usually involves installing or repairing pipework over one or two floors. A Commercial Plumber will often work on a larger scale as the size of the building or project is far greater and is therefore more complex, requiring a good understanding of scope of the project. Holgates Commercial Plumbers are highly skilled and qualified to handle Commercial buildings. Contact Holgates for more information.
What does a Commercial Plumber do?
A Plumber maintains, installs and repairs pipes which supply water and gas to a building, as well as carry waster away from a business. Holgates plumbers are highly qualified and can design, install, maintain and carry out emergency repairs in Commercial businesses such as; Schools, Universities, Hospitals, Care Homes, Restaurants and Commercial Kitchens. Our Commercial Plumbers also install commercial dishwashers, sinks and washing machines in Commercial premises across the North West, in towns such as, but not exclusive to, Ormskirk, Southport, Blackpool, Lytham St Annes, Preston, Blackburn, Skelmersdale, Clitheroe and Chorley.  Email info@holgates-fm.co.uk
What kind of Commercial Plumbing services does Holgates offer?
Design of full plumbing systems.
Installation of plumbing system.
Installation, Maintenance and Repair of water supply system.
Installation of internal and external pipe work.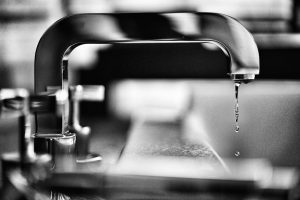 Fixing Burst Pipes in Commercial premises
A burst pipe is more likely to occur during the colder, Winter months.  When the water inside pipes starts to freeze, it expands and this causes an increase in pressure inside the pipe, which can cause the pipe to burst. This can happen any time the air surrounding the pipes reaches below freezing. Insulating water pipes can help to prevent them from bursting, but if they do burst, this can cause flooding and result in water damage. Holgates offers an emergency Commercial Plumbing service. Our highly skilled Plumbers can fix anything from minor leaks to replacing worn or damaged pipework.
We carry out one-off Plumbing repairs and installation and can also put together a tailored maintenance programme to suit your individual needs. Contact Holgates by email at info@holgates-fm.co.uk or call 01704 880029.
Tags: Burst Pipes, Commercial Plumber, Installing plumbing system, Leaking tap in schools, Repair to commercial pipework
---